Enjoy the feel of a one-to-one session from your own home (or garden)!
Time Table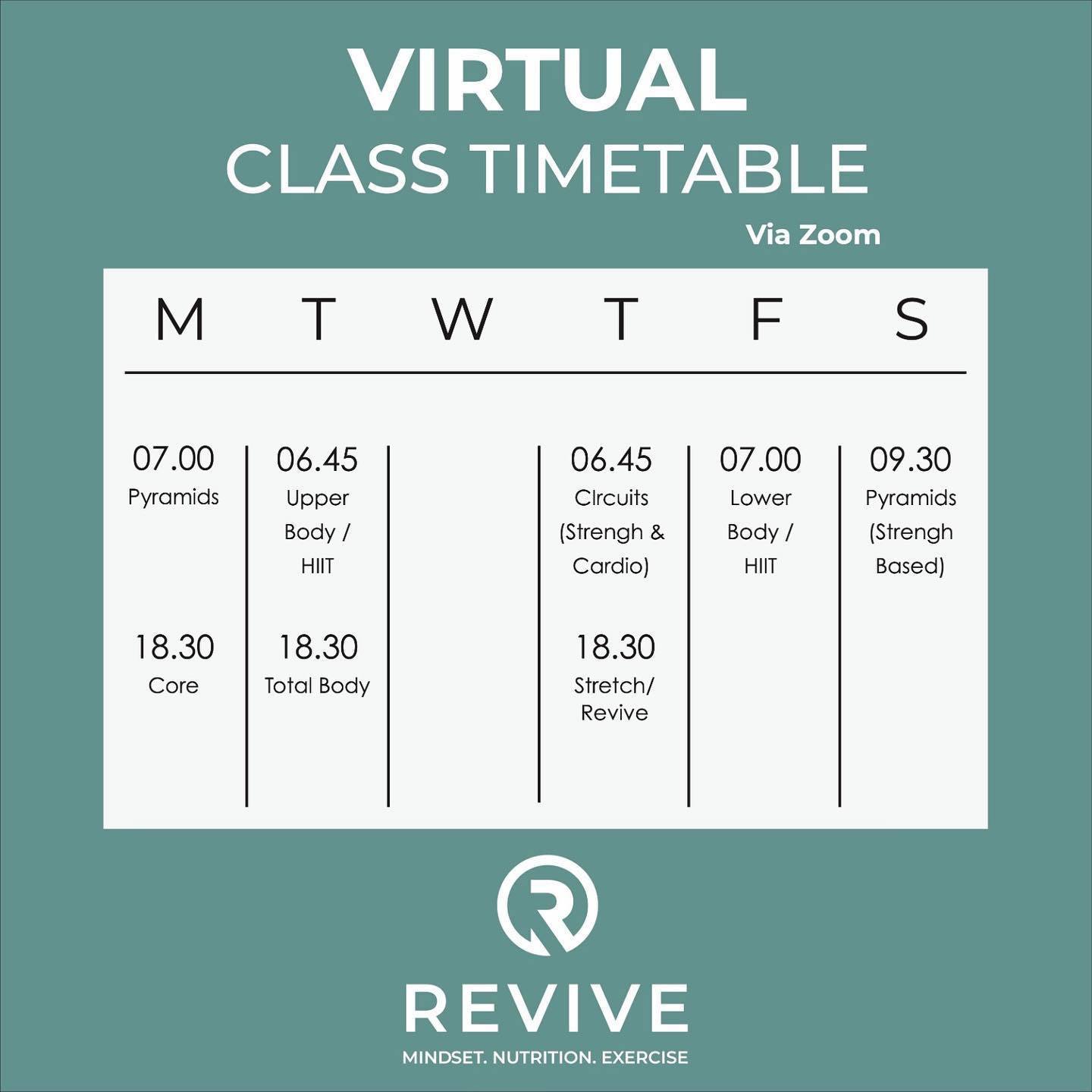 Revive's Virtual Fitness Care Package - £120 per month
What is included?
A nice little welcome present from Matthew
Access to a private Facebook group
Unlimited virtual sessions - 8 per week
Monthly challenges with prizes to be won
Bi-Weekly group zoom chat and a Q&A
Nutrition tracking and advice
Individual calorie intake worked out
1 x 15-minute Facetime chat weekly
Access to exercise technique videos
Access to all recorded sessions
Revives Virtual Training Package - £80 per month
What is included?
- 2 virtual sessions per week
- Access to a private Facebook group