3-2-1 Calisthenics
This is our unique 10 week training course where we will get you to master all the basic body weight exercises. Using just your bodyweight as the equipment you will see your body shape change. Increase your strength, decrease body fat & improve fitness levels!
"From doing research, studies and trials I have found the best way to optimise peoples training results is training in small groups of 3 people. In a group of 3 you will always have 1 person better, 1 person more competitive than you, and 1 not quite as good as you.
This gives the perfect balance for motivation, encouragement, and the drive to push that little bit more.
With the Fitness Suite guidance, expertise, passion for results and unique blend of training styles you will be left asking yourself "why am I only just starting the 3-2-1 way". Matthew
You will learn how to put a workout together so that you can do it anywhere anytime anyplace, utilising things around the house, hotel rooms (for you business travellers) or even outside. So you will have no excuses to stay in shape and enjoy working out.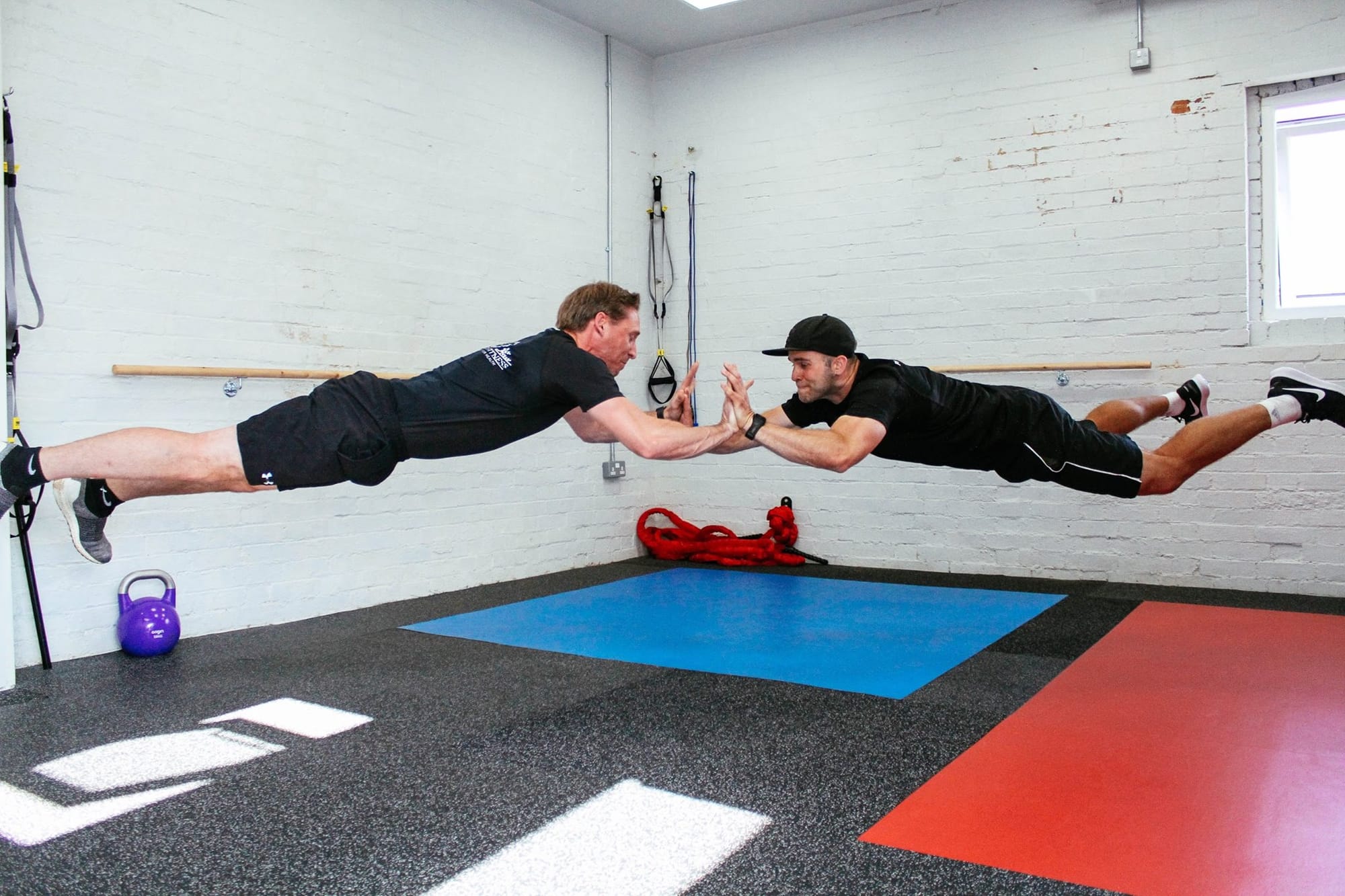 The Course
3-2-1 Calisthenics will be a 10 week course in groups of 3 people, ideally friends.
Price
10 sessions £250 each (£25 per person per session)
Option to pay monthly
What is included:
📏 Measurements every 2 weeks
📷 Photos every 6 weeks
💪🏼Body fat caliper testing every 7 weeks
🍎A nutrition plan to follow with check ins and changes when needed
🏋🏻‍♀️Weekly workouts to complete with check ins
🥊Every 8 weeks you will be set a new fitness, nutrition, strength challenge
Benefits of 3-2-1 Calisthenics
Get that athletic body
Muscular endurance
Strength
Power
Explosiveness
Improve posture
Gain amazing strength
How to correctly use your body as the best fitness/strength tool
Mobility
Work towards getting gymnastic strength & body type
Amazing core strength
Master your body
If you would like to do the 3-2-1 Calisthenics course but don't have two people you know who can join you, contact Matt and he will try to team you up with two other people.